JWS Developments
JWS was founded on core values of reliability, professionalism and integrity. We provide building & maintenance solutions for domestic, commercial & industrial sectors throughout the East Midlands.
We work in partnership with our customers to ensure that they are fully informed before, during and after any given project. In today's difficult market it has become increasingly important for customers to concentrate on their core business, without the worry of third party suppliers.
Our Work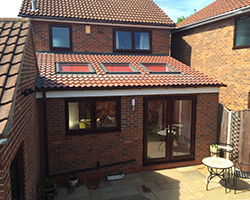 Ground-floor or multi-floor extensions, we cator for your exact needs with minimal disruption.
Home Extensions
Partnerships with many local authorities, schools & colleges across the East Midlands.
Local Authorities
New homes, business premises and general new builds are all work that JWS are experts in.
New Builds
Undertaking brand new housing developments are a key focus of work for JWS developments.
Developments
We specialise in all kinds of building work, including: Loft conversions, Refurbishments, Alterations, Extensions & garage conversions. Our Comprehensive Service will help you meet your objectives in a safe, cost-effective and sustainable manner. What you say about our performance on a project is crucial in helping us to improve the service we offer on future projects. Feedback also helps us to maintain the excellent customer relationships we've built over many years.
Local Authority Building Control
Members of the Local Authority Building Control. Delivering impartial and professional building control services throughout England and Wales. For more information about us & our membership click here.

2021 (East Midlands) Best New Home Design/Build company
2021 (East Midlands) Home Developer of The Year